'Aveiro, the Venice of Portugal
This city with its canals, flat boats and bridges reminds you to Venice In the city center there are many beautiful tiled houses. The city is located on the laguna de Ria de Aveiro and the Atlantic Ocean. The city has developed well economically. Aveiro is known for its salt pans, porcelain factories, pottery workshops and canning industry. At the beach of Aveiro there are a lot of colorful beach bars.
The small, colorful boats that used to take algae and seaweed from the Ria are now used for tourist boat trips. You can also easily visit the city on foot because everything is flat. Those who love bicycles can use the "bugas" bicycles that are made available free of charge by the municipality of Aveiro.
One of the city's specialities is an egg and sugar-based sweet – the "ovos moles", which are sold in small wooden barrels or wrapped in a layer of dough in various sizes. But before you start the sweets, you can try some of the delicious dishes from the sea, such as seafood, grilled fish or fish soup (caldeirada) and the typical eel dish that is served as a soup or escabeche.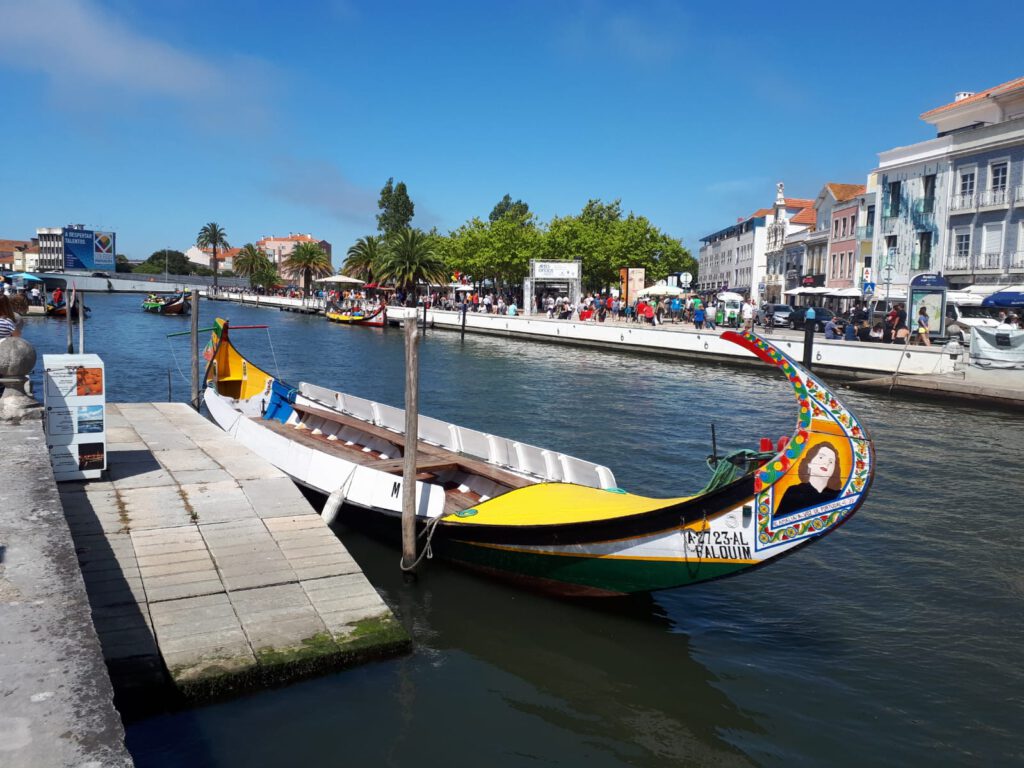 The area of Aveiro
In the area of Aveiro there are several places worth it for visiting. You can cross the Ria by boat, sail between the salt pans and admire the white salt that dries in the sun in the form of pyramids in the summer. On the other side, about 15 minutes away, is the nature reserve Reserva Natural das Dunas de São Jacinto with almost untouched beaches.
Those who love the hustle and bustle can drive south to Praia da Barra beach, where Portugal's tallest lighthouse is located, or to the Costa Nova, known for its striped houses. Not far from here is Ílhavo, traditionally a fishing town, testimonials of which can be found in the Museu Marítimo (Maritime Museum).
Discover more