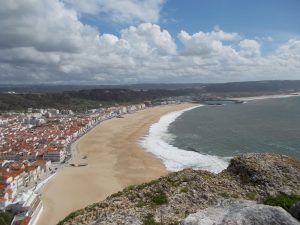 Nazarè is one of the most famous seaside towns on the Costa da Prata. The old fishing village is now a pleasant seaside town with a large and wide sandy beach.
On the boulevard you will find cozy shops, nice terraces and restaurants, but don't forget the restaurants behind the boulevard. Where the locals come, you can usually eat excellent fish or other dishes for less money.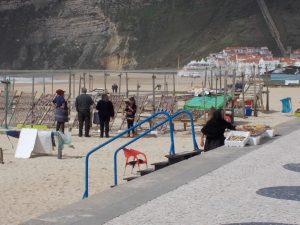 On the beach you will find the traditional way of fish drying and the dried fish is sold on the edge of the boulevard. And the old fisherwomen still like to wear the typical costumes of Nazare.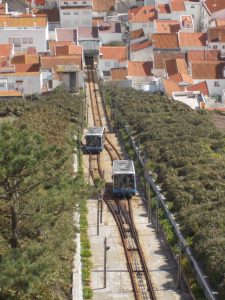 On top of the cliff is the town of Sitio. Here you will find a beautiful chapel and a pleasant square. The authentic town has a fantastic view over the beach and the lower town of Nazare. The best and nicest way to go up is with the finicular.
Discover more